Well, Tiger (*growr*), I was out of recipes for the week, so I was happy to get
your request in my comments-section
yesterday. And in honor of your transition to veggie-ness (and hopefully future transition to maximum veganosity), I present a list of my tried-and-true vegan items that I cannot live without.
Goodies and Foodlinesses
Tofutti: I'm sorry, but I've yet to stumble across any other vegan ice creams that even give Tofutti a run for its money. It's rich and creamy (unlike some of the other brands which are more watery and icy-tasting), and among its various flavors, the Almond Bark and Cookie Crunch make me happy in my pee-pee.


Rice Dream Frozen Pies: This is what Jesus would taste like if he were a food. They are sweet sweet goodness in the form of "ice cream" squished between two vegan cookies and dipped in glorious vegan chocolate. Hell would be a world where Rice Dream Frozen Pies existed no more. I recommend mocha.




<--- See: Jesus.




Black beans: I could not live without these damn things. I have a fairly jam-packed schedule during the work-week: I get up at 5:45am and rarely get home before 8:30pm. Black beans keep my lazy-ass healthy. All I have to do is drain 'em, rinse 'em, and throw them in the microwave. Sometimes I just eat them with some salsa. Other times I crumble Fritos on top or cilantro and vegan sour cream when I have some around. I heart black beans.


Smart-Balance Lite Margarine: I am a toast-addict (I have toast nearly every day), so I don't like eating vegan margarines that are really high in fat. Which is why I always keep a tub of this around--if I remember correctly, it only has 5 g. of fat per serving (unlike the usual 11 g.). And the one I buy has flaxseed oil in it as well, which makes me feel all flaxy and good on my insides.


Earth Balance Margarine: This one I keep around for all my baking. Don't try using Smart-Balance for baking. It won't work. Use Earth Balance for whipping up them scrumptious vegan cookies. And then BRING ME SOME, DAMMIT.


Natural Peanut-Butter: I am a peanut-butter whore. What can I say? Any time I have toast, the PB must come along for the ride. I think I buy Smuckers brand typically, though I really like the Trader Joe's brand as well. Stear clear of Skippy Natural PB as it doesn't taste natural at all--it tastes like you're slathering a big ol' greasy heart-attack onto your slice of bread.






Terra Exotic Vegetable Chips: These are my downfall, so I actually try NOT to have them on-hand otherwise I can't control myself. Nonetheless, they deserve mentioning. If I could, I'd have their babies.


Semi-sweet vegan chocolate chips: I like chocolate chips in my pancakes. And when I bake something, it usually has chocolate chips in it. So I try to always have some on hand. They're also useful for an occasional mad chocolate craving--just a few do the trick.


TVP: I always keep a batch of this around too, in case I'm in the mood for a bit heartier taco-ish mixture. Usually I throw it in with some black beans, water, seasonings, and sometimes tomatoes and cook it for a bit and then stuff some tacos with it. Also fantastique in chili. (You can usually find this in the bulk-bins at health-food stores.)


Silk soy milk: I can't really say for certain whether I've tried other brands or not. Either way, I really dig the Silk brand soy milk, both plain and vanilla. Tasty tasty.


Crunchy granola bars and Quaker Apple Cinnamon rice cakes--just watch out for honey in the granola bars. I chow on these at work when I'm hungry. Crunch crunch crunch. That's what I say while I eat them. Crunch crunch crunch.






Amy's Soups and Chilis: I almost always have a can of one of these on hand as they are damn good and they make for a quick meal. Chili-wise, I prefer the spicy. Soup-wise, my favorites are the minestrone and the fire-roasted southwestern vegetable.


Tofutti Vegan Sour Cream: I cannot get enough of this stuff lately. I think it would even taste yummy slathered on a shoe.


Deva Vegan Multivitamins (and Flaxseed Oil Supplements)--So I don't feel quite so unhealthy eating vegan sour cream slathered on a shoe.
Da Booze
Beer:
I am a *HUGE* beer drinker, and strangely, going vegan has actually helped refine my tastes in beer.
When feeling cheap, I usually just pick myself up some
Rolling Rock
.
When I'm a bit more willing to splurge, it's usually
Wine:
I like my wine like I like my ladies: cheap. And kind of buxomy with a tattoo or two. *Budduuummmm chiii* I typically just buy
Yellowtail
as it is inexpensive and I can easily find it at my local grocery store.
Stuff for Da Body
MoufPits
I have yet to find a deodorant that blows me away. Recommendations would be appreciated.
HairBod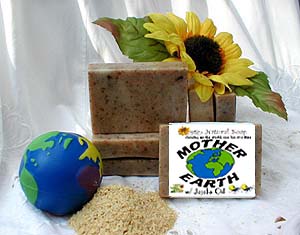 Austin Soaps which will just blow your mind. (Just watch out for the occasional honey in their flavors.) My personal favorite is "Mother Earth."
FaceCosmetics
Lips:
Eyes:Skin:Legs:Hands: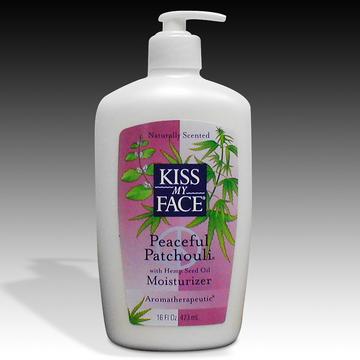 Bajingo
A terry-cloth pad one of my sister's friends made.


My ever faithful divacup. Fuck tampons and TSS!
My one question for
you
all:
what is your favorite vegan bread?
I buy fresh stuff occasionally from a local vendor, but I can't get through it quickly enough before it molds. What easy-to-find grocery brands do you recommend?